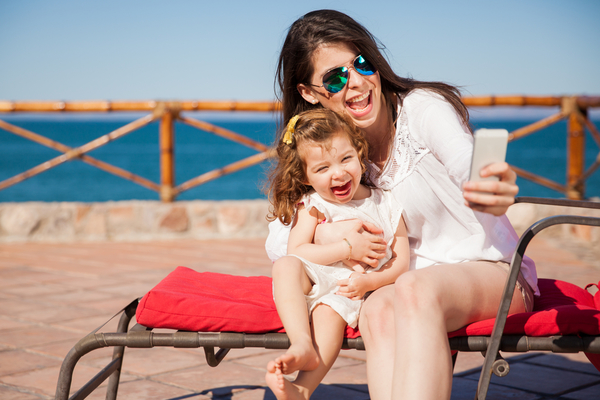 (Image: antoniodiaz / Shutterstock )
6 Sure-Fire Tips For Successful Online Dating For Single Parents
Even if you already have children, the world of online dating has a great number of possibilities for you. In this article, you will learn what you should pay attention to in order to find your dream partner despite being a parent.
More often than not, it is difficult for single parents to find the right partner.
Usually, the search for a partner outside of the Internet fails. This is mostly because as a mom or dad you have to take care of the needs of your little ones!
Therefore, online dating is the perfect solution: it allows parents to go on their partner search at their own pace and with an incredible amount of flexibility.
#1 Never (EVER) keep your children a secret!
Many singles tend to believe that they won't stand a chance in their partner search if they already have children. Therefore, they tend to not mention their offspring in their profiles.
It is important to note that this is a fatal mistake! Sooner or later, the truth will come out.
Furthermore, potential partners usually perceive late "revelations" as a breach of trust. This means that they will always keep a certain degree of mistrust, which never is a good foundation for any long-term relationship.
#2 Look for like-minded contacts
No matter how attractive you find the cute blonde or the well-trained athlete, make it clear from the beginning that you are searching for a child-loving partner.
While being on cloud 9 during their first crush, many singles believe that they will be able to domesticate a freedom-lover and turn him or her into a family person.
However, those attempts usually fail and prove that disappointment is inevitable.
Therefore, you should focus on people who either have children or who could imagine themselves leading a family life.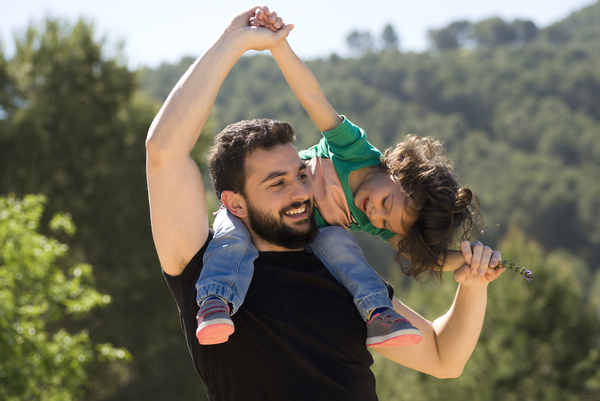 (Image: maxriesgo / Shutterstock )(Image: maxriesgo / Shutterstock)
#3 Balance is key
Contrary to singles who initially keep their children a secret, there are also many single parents who put too much focus on their children.
Their profile is full of photos of their children or of praises of their little ones.
Of course, it is natural to love your kids and to express that fact. But if you publicly put your offspring above everything else, many visitors to your profile may feel uneasy and refrain from initiating any contact.
Therefore, make sure to keep a healthy balance!
#4 Take your time for online dating
Are you just taking a look at your messages in-between ironing, cooking, and assisting with your children's homework? Instead, why not set aside specific time in your schedule to devote to responding to your inbox. This way you will be able to give your full attention to your potential partner.
Take the time to actively plan enough time and space in which you have enough quiet for an exchange of extensive and intense messages with your online contact. This was you will be able to truly get to know each other.
A great time for this would be when your children are at school or fast asleep at that time when you can put your entire focus on your virtual conversation partner.
#5 Show your own "self"
You aren't just a mother or father but you are also an actual human being with your own objectives, interests, and desires aside from your kids.
This means that you should refrain from writing only about your children during your first few interfaces with your potential partner. Even if your potential partner has children.
Show to your conversation partner who you really are, completely independently from your role as a responsible parent.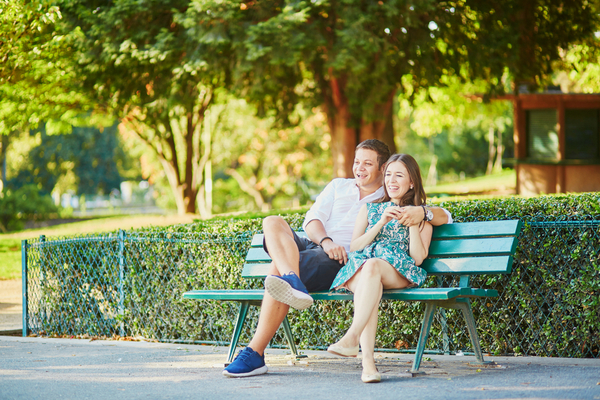 (Image: Ekaterina Pokrovsky / Shutterstock )(Image: Ekaterina Pokrovsky / Shutterstock)
#6 Don't search for a replacement for the mother or father
Your expectations in a potential partner should be clearly defined. He or she should be able to grow into their new role as a parent as smoothly as possible, so that nothing stands in-between them and a happy family life.
None the less, you shouldn't expressly state on your profile that you are searching for some kind of a replacement for the other parent. After all, what you are wishing for first of all is a loving partner and not a nanny for life.
Express clearly that you consider togetherness as very important!
Conclusion: even single parents can be successful in online dating
A single with children doesn't need to stay alone. Particularly for people who aren't very flexible time-wise, online dating is the perfect way to make contacts.
By following some basic rules, people can stand good chances at finding true love. Though, an overly strong fixation on one's own kids is as wrong as believing that every individual is suited for a perfect family life.