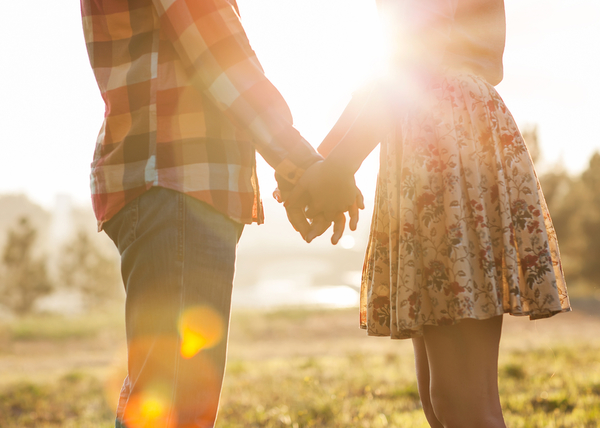 (Image: Rock and Wasp / Shutterstock )
The Most Important Reasons Why You Should Try Online Dating If You Are Single
Why it is a good idea for singles to seek for a partner through online dating.
In fact, there are still singles who prefer meeting people at night-clubs or cafés instead of signing up with a dating agency or platform.
However, online dating has long become socially acceptable. This comes as no surprise, as more and more singles find their better half through the Internet!
#1 The anonymity lowers barriers
People who are shy or suffer from low confidence find it particularly difficult to find a partner.
For them, striking up a conversation out in public is a true challenge. Therefore, they often avoid embarrassing themselves by not initiating any contact at all.
On the Internet, this barrier is much less noticeable.
The anonymity of the Internet certainly is an advantage in any cases of shyness. Also, initiating contact in writing is much easier than striking up a conversation in public.
Therefore, online dating opens the field to people who suffer from shyness in their daily lives.
#2 The target audience is incredibly large
Millions of singles are searching for a partner through online dating. Therefore, chances to actually find the love of one's life are much higher than in daily life.
Despite the vast diversity of potential partners on dating sites, subscribers tend to find their way through the jungle of thousands of members surprisingly easy. This is thanks to many comfortable search and filter options.
If you regularly use the dating site to search for a partner, you will continually meet interesting people that are worth getting to know better. And one fine day, you might meet the love of your life that way, too.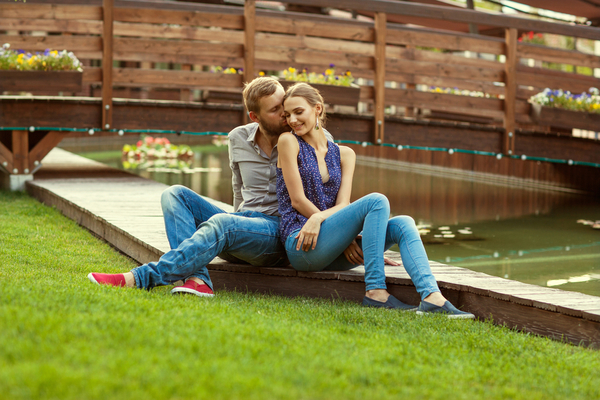 (Image: Rock and Wasp / Shutterstock )(Image: Rock and Wasp / Shutterstock)
#3 It offers great flexibility
In online dating, it doesn't matter what time you are online. If you want to, you can search for a partner early in the morning or in the middle of the night.
This makes it particularly interesting for professionals and single parents. It also makes it easier for older people or people who are restricted in their mobility to participate in online dating, as they initially don't have to leave their home to get in contact with others.
Don't you agree that sitting on your sofa and browsing the profiles of interesting people on your laptop is a great thing to do?
#4 See all facts at a glance
In real life, getting to know someone can take time. It usually takes time to find out if "he" or "she" is a good match for you.
This process is much faster in online dating, as you find all of the relevant information and facts about the person you are interested in on their profile.
From hobbies to smoking habits, to political or religious attitudes, you can start filtering out the "potential matches" from the "definitely not matches" before even getting into contact with someone.
This saves time, nerves, and keeps you from disappointments.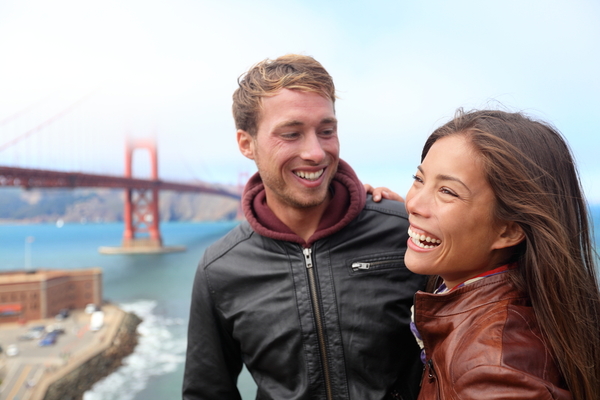 (Image: Maridav / Shutterstock )(Image: Maridav / Shutterstock)
#5 Distance creates closeness
Though it sounds strange, people who meet via online dating often feel much closer to each other than to their close friends or neighbors.
The reason is because many have much more intense (written) conversations on the internet than would ever be comfortable during small-talk-scenarios or over their backyard fences.
Due to initial anonymity and spatial distance, the two conversation partners tend to have much more intense conversations.
No matter if 50 or even 500 miles separate you, online dating helps to easily overcome emotional and psychological barriers!
#6 Online dating is romantic!
Nowadays, technology creates a myriad of possibilities for interaction. You can send virtual roses or kisses to your online contact, or you can wave or smile at them virtually.
In fact, getting to know each other via online dating has become even more romantic than doing so in real life. Sadly, people do not write handwritten letters any more and the internet has become the next best thing.
Conclusion: online dating is the modern way of meeting the love of your life
Online dating comes with many advantages and is a lot of fun. No matter if you are extremely shy, if your career keeps you very busy, or if you are looking for romance, there is a chance for everyone to find someone to love.
So, don't leave your search for love up to fate!