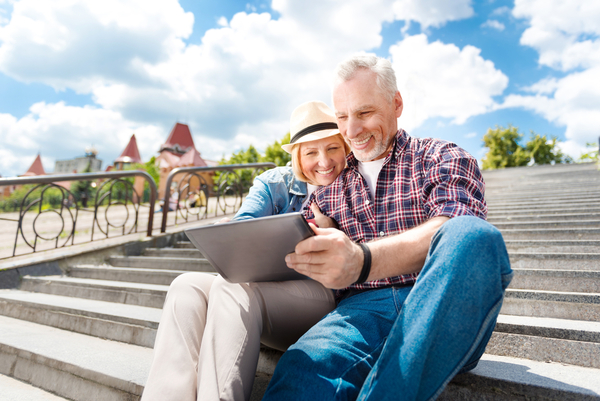 (Image: Dmytro Zinkevych / Shutterstock )
7 Chat Tips for Seniors
Thinking about trying online dating? Read some key tips for success!
Are you a senior and thinking about using the internet for dating? Chat rooms and websites can be intimidating at first. To gain some insight, read through these seven tips before you get started.
#1 Be Cautious
This is the most important step for everyone, especially a senior, when entering chat rooms. When you are first talking with someone, you unfortunately do not know if they are being truthful to you. We all like to think the best of everyone but it is important to stay partially guarded. Are they really who they say they are? What are their intentions? Please be cautious when participating in a chat with anyone on the internet.
#2 Be Realistic
Set your expectations to be obtainable. If you stumble across a profile that just seems too good to be true, it normally is. See what their expectations from the relationship are and ask yourself if that is a path you want to follow.
#3 Be Open
A huge part in being successful when you chat with others is being open to possibilities. As an older dater, you'll want to be open for new experiences. Do not have it in your head that this is not going to work out but also do not have it in your head that every single person you talk to is going to be the one.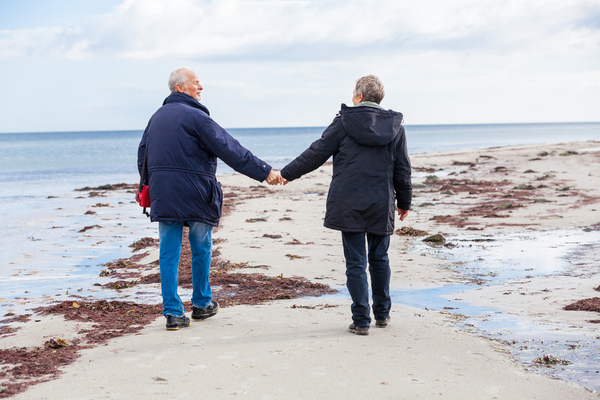 (Image: JL-Pfeifer / Shutterstock )(Image: JL-Pfeifer / Shutterstock)
#4 Find Common Interests
The key to a strong relationship is finding common interests. If you're in a chatroom, try bringing up something that is interesting to you and see who else likes it, perhaps a particular hobby. For anyone, especially an older dater, this is a great way to break the ice and to find people you can actually have a conversation with.
#5 Do Not Provide too Much Information
It is very important that you do not provide detailed information on yourself. Your first name, your age and any interests you have are all wonderful ways to start talking with someone. Do not reveal what street you live on, your income or any other personal information that could be used in a wrongful way.
#6 Buying Gifts
To put it simply, do not buy anyone gifts you meet over the internet until after a few dates. Sadly, there are many people out there who target a more mature audience in hopes of receiving gifts as well as cash. If you are chatting with someone who is pressuring you for gifts or hinting at the fact they would like something but you haven't even met them yet, this is a red flag and should be taken as a huge warning sign.
#7 Be Yourself
When it all comes down to it, you need to be yourself. You cannot expect to find love or a good relationship if you are just pretending to be whoever the person on the other end is wanting you to be. Be comfortable with you and as long as you stay yourself, you'll find someone who likes you how you are. Now don't be afraid to try new things and adventures and expand your horizons.
In short, chatrooms and meeting people online can be a wonderful thing. You need to be careful and alert when speaking with new people, do not let them take advantage of you and your kindness. Be open and honest with who you are without giving away too much information. Lastly, have fun! Meet new people. Who knows where this may take you.