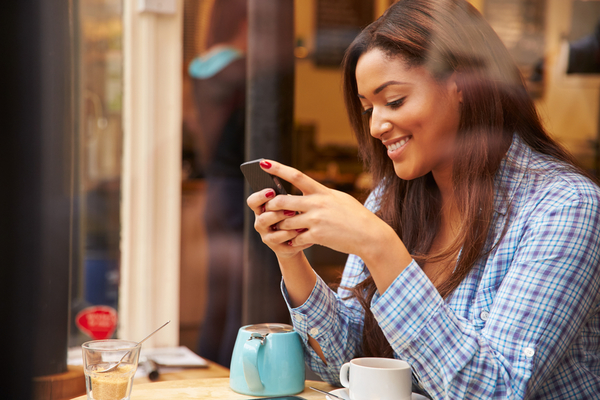 (Image: Monkey Business Images / Shutterstock )
5 Reasons Why Dating Apps Will Completely Change Your Love Life
Find out how finding the love of your life is just a download away.
Though internet dating used to have stigma around it, it is now one of the best and most convenient ways to find someone, whether you're looking for a casual date or a lifelong mate.
Being single can be sad. Maybe you're in your 20s and attending all your friends' weddings while you have no one. Maybe you're a divorcee who wants to get back on the market. Whatever your situation, check out the top reasons to join a match-making site below.
#1 You Have the Whole World to Choose From
If you have been single for awhile, it can seem like your dating pool has shrunk into a rain drop. You have dated everyone from your town or social circle and now it feels like everyone you meet is either taken or not for you. Dating applications allow you to expand your date possibilities, whether you want someone nearby you just have not met before or you want to search the whole world for your one true love.
#2 You Can Skip the Awkward Small Talk
A good way to ensure you do not have to deal with boring or awkward small talk on a first date is chatting your potential dates up online first. This way, you can get the essential information about your date (think favorite TV shows, family, job, favourite cuisine) without any weird silences over drinks. It may even help you find something unique in common!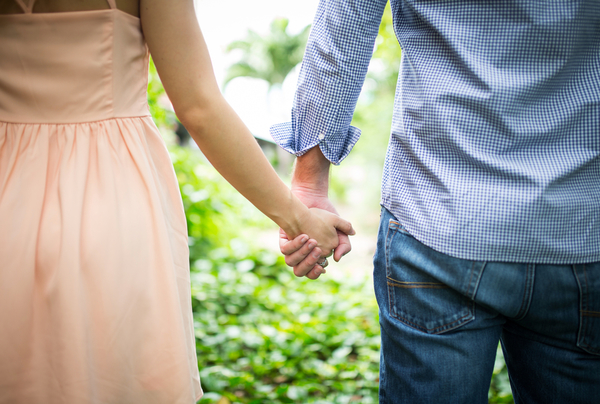 (Image: artemisphoto / Shutterstock )(Image: artemisphoto / Shutterstock)
#3 You Can Do "Research" Before the Date
Before the internet and smart phones, learning information about your date before you meet them was nearly impossible. Your date could be anyone! Profiles give details about the person that you can actually fact-check elsewhere on the internet. You can even run a background check on them if you are really worried. Though some people lament this practice as "over-the-top" or "stalker-like", it's better to learn about your date's past now rather than after you two are deeply involved.
#4 There's an App For Everybody
If one-size-fits-all apps don't feel right for you, there are tons on the market that offer a more specific selection of singles. These days, you can find one for nearly every religion, ethnicity, race, age, and even hobby. Many apps allow you to use these factors as filters on your profile, but focused ones help you meet like-minded people more quickly.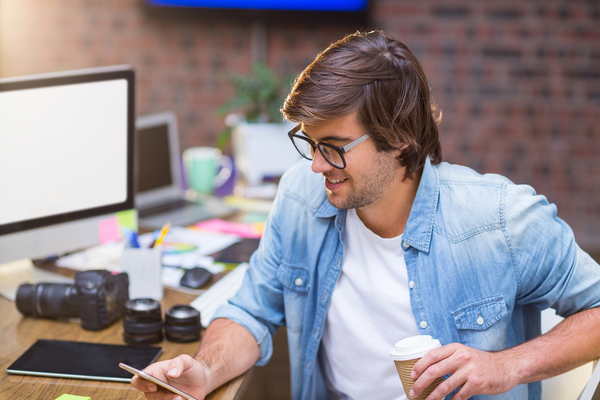 (Image: wavebreakmedia / Shutterstock )(Image: wavebreakmedia / Shutterstock)
#5 It's Easier to Date Casually
Today it seems that even teenagers and college students feel pressured to choose one person to date exclusively, no matter how well they know their partner when they first start going out. Meeting online allows you to talk to and go out with lots of people at once so you know that the person you finally choose is really "the one." It also makes the process of cutting off contact with someone you did not feel sparks with relatively free of drama.
The best way to change your love life for the better is to try internet applications. You will get to meet potential dates from as far or near as you like and with a number of specific traits. You will get lots of background information from their profiles so you can find out things in common or deal breakers and can chat with them before committing to dinner and a movie. There is a whole world of potential partners for you to discover!