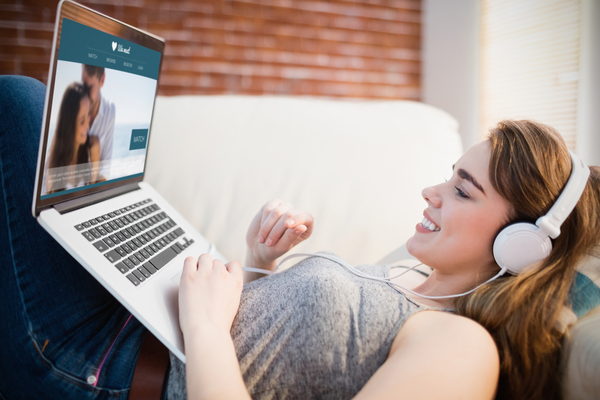 (Image: vectorfusionart / Shutterstock )
Chat Etiquette: 7 Tipps for Chatting on Online Dating Sites
Follow these Steps to Get a Date Online
Many of us turn to online dating sites in hopes of meeting someone special. Dating sites often will promote their success stories, but how do we get there? Falling in love isn't a guaranteed or linear process, but there are steps you can take toward entrapment. The power lies in conversation and etiquette in chatrooms.
#1 Say "Hello"
Regardless of the dating site you use, no interaction will happen without someone starting the conversation. Don't be afraid to talk to strangers, you and your potential match know why you're on the site. Start chatting! The worst that could happen is no response.
Proper online etiquette says that more than one follow-up message is inappropriate. If you don't get a response from someone, it is time to move on - his/her loss.
#2 Introduce Yourself
It's easy to forget introductions when you lead with "Hey, I like your eyes," or "Hello, handsome." Compliments are great, but you need to ignite a conversation. For example, "Hi Emma, my name is John. I saw your profile and would love to know more. What's your story?"
It is a best practice to pull a factoid from your prospect's profile. Referring to the above example John instead might say, "Hi Emma, my name is John. I saw that you like surfing, I've spent a summer in Hawaii. Have you been to Maui?" Boom! You provoke an engaging, compelling and relevant chat.
#3 Stand out From the Crowd
Dating can be similar to reality shows like The Bachelor/Bachelorette; you are competing for someone's heart. I'm not advising to log into rooms and announce your achievements with fanfare, but let your potential match know qualities unique to you. What do you do when you aren't working?
For example, Emma's response to John might be, "I travelled to Hawaii last year. Ma'alaea was one of my favorite spots. Where is your favorite place to surf?"
(Image: VILevi / Shutterstock )(Image: VILevi / Shutterstock)
#4 Be Mindful of Sarcasm/Jokes/Flirts
Humor is one of the most effective ways to connect with someone. However, remember that words, phrases, and sentences which rely on tonal inflection may not convey the speaker's intention. If you have a sarcastic personality, you may seem abrasive in a chatroom. Referring to tip #3, revealing your humorous charms should be done early in the conversation to avoid confusion. You don't want to insult anyone or get kicked from a chatroom for lewd comments.
#5 Don't Tell Your Life Story
Talking about what brought you to the dating site is an appropriate conversation, but remain positive and don't write a novel. Your early interactions should be cordial.
Let's say that John is divorced with three kids from his previous marriage of 9 years, and Emma just asked why he's on the site. If John immediately insults his ex-wife and says that he has rooms full of her clothing, it's not going to win Emma over. However, John works long hours, which led him to look for love online.
In response to Emma's question John might say, "I work long hours and dedicate much of my free time to my kids. I'm looking for a woman who likes children and can handle my hectic schedule."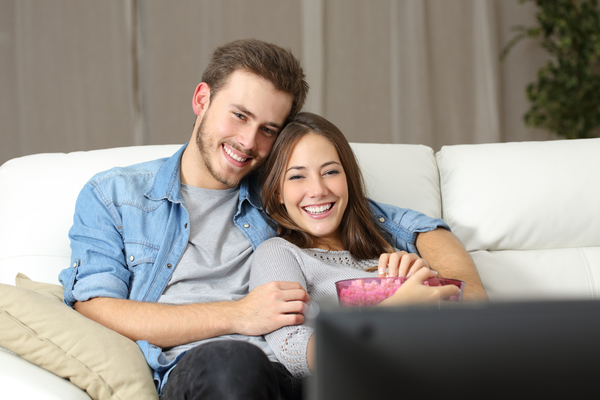 (Image: Antonio Guillem / Shutterstock )(Image: Antonio Guillem / Shutterstock)
#6 Respect Differences
I asked a friend of mine who is a professional matchmaker what she believes causes two people to come together, differences or similarities.
As it turns out, it is a healthy mix. You don't want to date yourself; you are looking for a mate. Respect your prospective match's differences in chat. You can always learn something new or gain a fresh perspective.
#7 Be Yourself
Don't try to manipulate your match into believing that you are an entirely different person. Don't spew words you think he/she wants to hear. Honesty and integrity are refreshing in today's digital world, especially in a live chat. Maintain your credibility; getting caught in a lie will undo the relationship you've just built.
Now that you know the seven steps to building a relationship online talk to strangers with confidence! Your match is out there waiting.