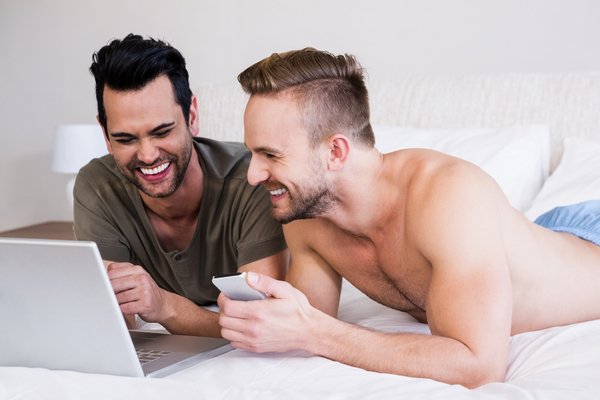 (Image: wavebreakmedia / Shutterstock )
5 Online Dating Tips on Writing the First Message in a Gay Chat
First impressions matter - so make sure that your first message is perfect.
Looking to make the first move in a gay chat? Try to follow these five fantastic chatting tips so you can always make the first move and you can always put your best foot forward.
Online dating can be tough. It can be even tougher if you're gay. Chatrooms are a great place to strike up a conversation, but it's incredibly likely you will have to make the first move. If you want to create an ideal basis for a real-world meeting, you'll need to take a look at the following five tips.
#1 Don't Come On Too Strong
There's something strange about talking to people on the internet. There's a desire to be straightforward that you don't always find in the real world, and the art of conversation seems to go by the wayside. If you're looking to make the first move, you'll want to be just as smooth as you'd want to be in a bar of a club. Don't go straight for the kill - strike up a conversation in the room first.
#2 Don't Make Assumptions
Everyone has a different experience, and everyone is at a different place in your life. When you enter most rooms, you'll be dealing with a variety of different people - and there will always be a plethora of different experiences. Unless you are visiting sites that cater to a specific sort of clientele, you can't make the mistake of assuming that your experience will be the same as those of your potential partners. Remember, there is no one "universal" gay experience - so keep that in mind while you strike up conversations.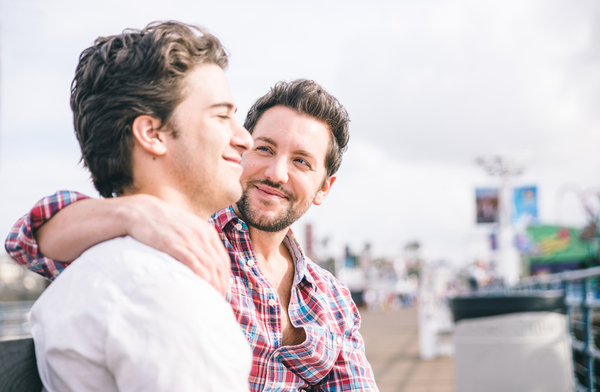 (Image: oneinchpunch / Shutterstock )(Image: oneinchpunch / Shutterstock)
#3 Don't Push to Go Live
Most web rooms have the option to go into private messages these days, and these private messages often have a video option. Don't push for this immediately, because you might miss out on someone who's a bit hesitant to go live. Again, you're probably looking to strike up a relationship on one of these sites, so let things flow naturally. Start with an introduction, not with a demand.
#4 Be Real
Don't try too hard. One of the great failings of online dating chat websites is that people think they have to represent themselves as something they are not. Don't be so nervous that you create a false persona or you set unrealistic expectations. Surprisingly, this is a very common situation even in a first message. If you can't measure up to the first thing you say, it's a good bet that your attempts at presenting a false front will fall apart very quickly.
#5 Relax, You're Safe
Finally, try to remember that you're in a relatively safe space. One of the hardest parts of homosexual dating has always been the possibility of hitting on the wrong person. You're in a place where everyone is looking for the same thing you're looking for, so let your guard down a little. Not everyone wants you, of course, but you're in the right place. Make sure to relax before you send the first message and always give yourself the chance to have a good time. You never know who you might find.
Your first impression in chatrooms will set the tone for the entire time you participate on the website. Be honest, be smooth, and above all else, be yourself. You are being given a chance to participate in a great community, so don't blow it by putting up a false front or coming in too strong. If you can just be yourself, your chances of finding the right partner increase exponentially.